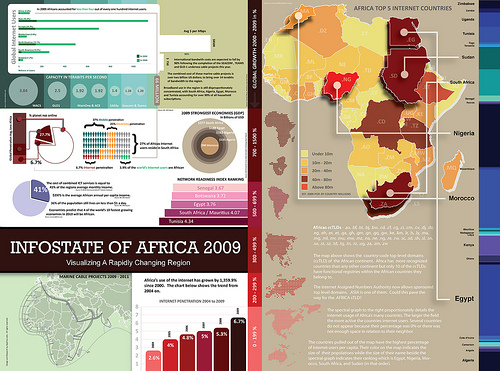 People often only see Africa from one perspective, here's another. The above infographic details some of the happenings over the past few years in regards to infrastructure improvement and capacity building in Africa, particularly in the area of the internet and cost. The sources are various reports from the International Monetary Fund, InternetWorldStats, the Millennium Development Goals, research papers, various websites, executive market research and more; compiling some fascinating facts about the continent's 'infostate' (trends in information technology and communication).
Although the text is hard to read in it's reduced size, you can download high-res image from Flickr.
Update Nov 14: Due to a number of email requests, this graphic is available as a high-quality poster in various sizes here. It can be shipped internationally and for African buyers who can't use paypal, Western Union or Bank Transfer is accepted. Just email us at [email protected].
There's a ton of visual information piled into this piece to look at everything in more detail, check out this flickrset. Here's some of the highlights: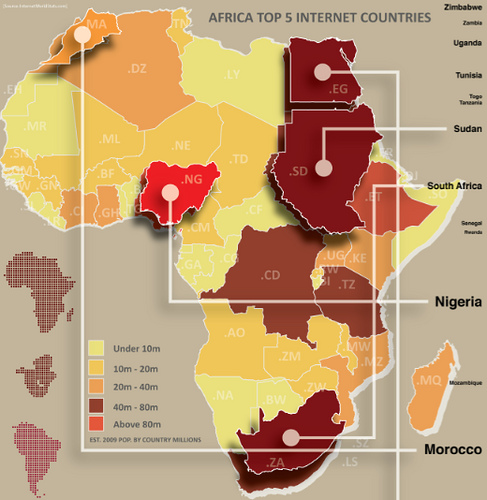 Population of each country, each countries two digit ccTLD (country code top-level domain) and the countries that rank in the top of the continent's internet usage.
The World Economic Forum's Network Readiness Index Ranking is used to show which countries are the most attractive to telecom operators and investors.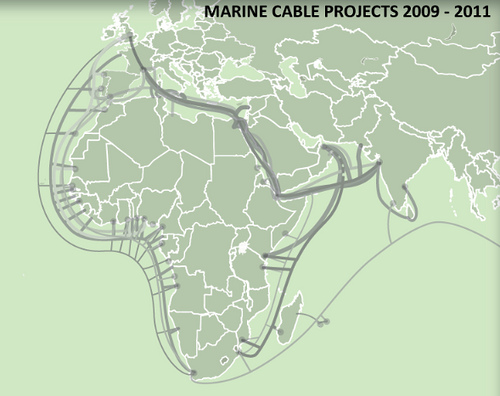 An overview of the various submarine cable projects.

The capacity of each of those cables as well as the cost and estimated arrival dates.
A spectral graph that proportionately details the penetration of internet in countries across the continent.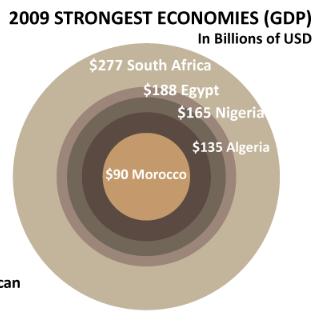 This concentric circle graph proportionately indicates the strongest economies of Africa.
The high-res download linked above is 98% finished, you can get the fully finished version in print from our shop.