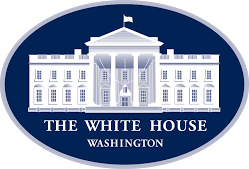 Last week the White House blog acknowledged a number of individuals who are using technology to nurture local innovation in Africa. Some of the groups mentioned were Hive Colab and Appfrica in Uganda, Ushahidi and the iHub in Kenya, Limbe Labs in Cameroon, and Sodnet, Kenya's Civil Society Organization.
In July 2009, President Obama addressed Ghana's parliament, saying, "Africa's future is up to Africans." That future, in part, will depend on developing infrastructure, building the capacity of civil society and educational institutions, stamping out corruption, and ensuring access to capital for Small and Medium-sized Enterprises (SMEs). These are all complex challenges that will require complex solutions. However, it is increasingly clear that technology, entrepreneurship and innovation will be part of the solution. On a continent where there is 25 percent electricity penetration but 37 percent mobile penetration, connection technologies are lowering the cost and increasing the effectiveness of everything from election monitoring to securing a loan to organizing civic action.

More and more, Africans are behind some of the most effective digital tools for driving social change and economic inclusion. Ushahidi, a Kenyan crisis response platform, was used by the U.S. government and the United Nations for emergency response purposes in Haiti; and M-Pesa, Kenya's mobile money platform, is among the most successful in the world. There are now physical spaces where new ideas live, in the form of tech incubators and co-working spaces, including the Hive Colab in Uganda, the iHub in Kenya, and Limbe Labs in Cameroon with similar spaces set to open in the near future.
You can read more about this in the recent posts "Grassroots Diplomacy" and "The State Department's Conversation with Africans"