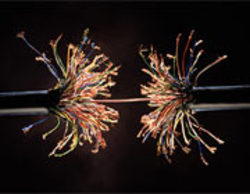 A new Gartner study says that one household in five will have broadband access by the end of 2009.
A total of 422 million households will have a fixed broadband connection in the home in 2009, up from 382 million households in 2008, and the market will steadily grow with nearly 580 million households having a fixed broadband connection by 2013.
Despite the recession, broadband subscriptions are growing throughout the world. Gartner cites several reasons, including lower connectivity and hardware costs, and country-specific stimulus packages.
South Korea has the highest broadband penetration, at 86% of households, followed by the Netherlands, Denmark, Hong Kong, and Canada. Mature markets can expect slower growth in the future, while emerging economies, will account for the vast majority of new connections.
Brazil, Russia, India and China (BRIC) will account for 92 million (68 percent) of the increased 135 million household broadband connections in the emerging markets, meaning that BRIC accounts for almost half (47 percent) of the total global increase in connections. China takes first place in contributing the greatest number (62 million, or 46 percent) of the 135 million new broadband connections in emerging markets.
Gartner expects the digital divide to continue at least through the next decade. Households in emerging economies far outnumber those in mature economies, which means that even with explosive growth, the developing world won't catch up.