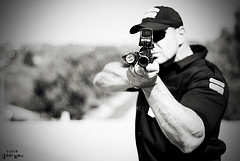 It goes without saying that mobile is exciting business these days across Africa. Chris Andrews writes….
If you want a picture of explosive growth in mobile communications, look to Africa. A report from The United Nations Conference on Trade and Development (UNCTAD) has found that between 2003 and 2008, mobile subscriptions surged from 54 million to almost 350 million; or a 550% increase in five years.

In 2008, the report found, Gabon, Seychelles, and South Africa had a mobile penetration rate of almost 100 subscriptions per 100 inhabitants. In North Africa, the average penetration stood at almost two thirds of the population, and for Africa as a whole, it was over one third.
Things are definitely picking up. Recently In Uganda a price war's been brewing between local providers…
MTN Uganda introduces Mobile Money.
Zain Uganda introduces ZAP a few months later.
UTL and Infocom are the first buy to Seacom access in the country, prices fall, speeds increase dramatically.
Orange enters the market with unlimited 3G access for $50 a month for six months!
MTN claims bandwidth prices will be down first of the year.