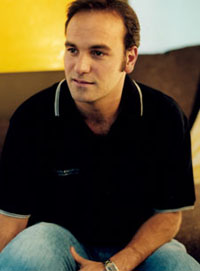 You know you're successful when you start climbing the corporate ladder in reverse. Mark Shuttleworth, the South African, space faring, billionaire CEO of Canonical (the enterprise side of Ubuntu) has announced he's stepping down as CEO to focus on product design and innovation. From his blog…
From March next year, I'll focus my Canonical energy on product design, partnerships and customers. Those are the areas that I enjoy most and also the areas where I can best shape the impact we have on open source and the technology market. I'm able to do this because Jane Silber, who has been COO at Canonical virtually from the beginning, will take on the job of CEO.

I've become very passionate about design and quality, and want to spend more time figuring out how we harness the collaborative process to build better, more insightful products. I can't think of a more interesting challenge, and luckily I couldn't think of a better person to take over my formal management and leadership responsibilities at Canonical than Jane. We've worked together long enough, and closely enough, that I can be confident of continuity in the pieces I most care about and also excited about the ways in which I think Jane will raise the bar for the senior team. As a former VP at General Dynamics, Jane has more experience of large customers and large organisational leadership, which I see as essential for Canonical over the next five years. We are being welcomed as a partner and supplier to ever-larger businesses, and I want to make sure we are a robust answer to their needs.
Neither Ubuntu or Canonical are changing directions, but rather focusing on their corporate strategies, developing new products and improving the Ubuntu OS.