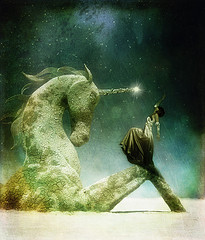 The internet has a complex. Sometimes we want things to exist so bad that we, the public, simply hang on to any shred of potential evidence that points to their existence. The tech community calls these beasts 'unicorns', items that would be magnificent if they did exist but theres simply not enough proof. Case in point, for the last FOUR years I've been reading rumors about an Apple Tablet. Enough time for a high school senior to, read the rumor, go to college, graduate, get a job at Apple, find out it doesn't exist only to find himself working on the development team that makes it a reality.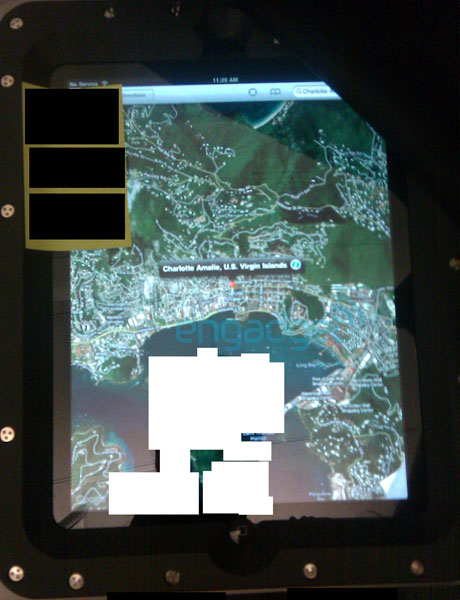 Remember that other ugly fantasy? The Google Phone? Well, it turns out that was actually true. Okay, Google didn't actually hire a hardware team to manufacture a phone, but they did assist in design specifications of more than just the software drivers, they helped design the device itself. I do believe that's as close to a gPhone we're gonna get for now. That was a unicorn for about a year or two or so but it manifested first as a specter (initial speculation lead to the release of Android), then as something tangible (the Nexus One). Sometimes the fantasy is real. Is there a Zune Phone on it's way as well? It would make sense, Microsoft has been getting destroyed in mobile since the iPhone, Palm Pre and Androids all came about. And many people (myself included) have wondered what the hell Microsoft was thinking by not giving the Zune phone capabilities from day one. iStartedSomething writes:
Coinciding with the scheduled Zune.net maintenance today, a new Zune software update was also released (version 4.2.202.0 for those playing along at home). What might appear as just a regular software update is actually hiding a very big secret. The elusive "Zune Phone" is pretty much confirmed.
By looking closely at the code of the recent Zune software update, a developer spots evidence that the Zune phone cometh. Another unicorn apparently dancing around on the grave of it's ghostly rumor.
So what about the iSlab/iSlate/iPad/iFlat/iSlablet/Apple Tablet? Four years is a long time for grown men, professionals, CEOs and fanboys alike to simply 'wish upon a star'. In a few hours we'll find out for sure….for now. Of course we could always just ask the Unicorns.
Update: As the world now knows, the Apple Tablet (the iPad) is very real and very affordable. That's two tech Unicorns that have manifested. Microsoft, your turn.
Unicorn image from Flickr used under the CC.