Erik van Veen is the Chief Commercial Officer of MTN Uganda one of the continental telco and mobile leaders in Africa. When it comes to corporate executives, he just might also be one of the most approachable, down-to-earth people ever. I emailed Erik following a discussion on Uganda's I-Network mailing-list about the costs of bandwidth in Uganda for consumers. Erik is a member of the mailing list and offered some insight as to why things are the way they currently are from a provider's perspective. You can read Part 1 here….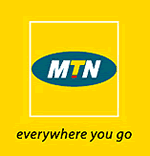 Appfrica: What's your take on Google's move to investment in O3b Networks, the group planning to use low orbit satellites to bring 3 billion new people online? Would that put O3b in direct competition with providers like your own or are they working to form partnerships with existing entities?
Erik van Veen: Not convinced to be honest, but they are a smart company and probably know something I don't. If Africa is to be imminently connected via fibre to the internet I struggle to see how this is going to provide a viable alternative.
With the proliferation of ever cheaper last mile wireless technologies such as WiFi and WiMax, we are able to offer broadband to nearly anywhere at relatively low cost. In fact Uganda has an over-supply of local bandwidth – we just don't have have a large and cheap enough pipe to get from Uganda to the Internet outside. Fibre is going to shatter that bottleneck believe me.
And don't underestimate 3G in its various guises – HSDPA and its bigger brother HSPA are magnificently fast technologies and give you all the advantages and intelligence of mobile / GSM.
A: What's your stance on companies like Skype that leverage P2P (peer-to-peer) and VOIP (voiceover internet protocol) technology to offer new ways to communicate?
Erik: It's great but still quite limited in the fact that the call needs to be pre-arranged in essence - both parties need to be on-line behind a PC. It is nowhere as ubiquitous as the mobile which is anywhere, anytime of communication mode.
Skype is the opposite. VOIP, especially in Africa with its bandwidth constraints, still has quality issues. We tried to carry calls over VOIP to several international partners and our customers prefer good old circuit switched calling over VOIP any time of the day!
A: In brief can you explain some of MTN's new service products like MTN Zone, SMS Info and Access for Life?
Erik: MTN Zone, is better explained by its technical term Dynamic Discount Tariffing. It has been without doubt our most well received product since launch – it enjoys a similar penetration into our base as SMS. Since launch in late July, over 2 million Ugandans have switched to MTN Zone. In fact after 11 days, we had over 700,000 MTN Zone customers, connecting 11 new customers per second during our busy hours. I am yet to see evidence of a product being adopted at such a rate!
How does it work?
Essentially it is a clever bit of charging software that is able to offer the customer a discount based on the amount of capacity available or 'free' (if there is such a thing in our industry?) on the MTN network. The software not only looks at the GSM radio network from where the customer is calling, but also assesses the amount of capacity available in the transmission network (which carries the call to the switch) and the amount of capacity available in the core network (switch, base station controllers etc..). Capacity needs to be available in all these network nodes – a network is only as strong as its weakest link! Depending on the amount of capacity available as calculated by the software, the customer is 'awarded' a discount at that given moment. The discount appears on the customer's screen which makes the whole experience quite interactive. The discount, is dynamic in that it changes continuously depending on the amount of capacity available – the more capacity, the higher the discount.
The product has been an amazing success, driving up calls volumes across the network but at the same time not compromising the quality of service as the fundamental principle behind the solution is that no discounts are awarded when there is not sufficient free capacity. Customers on average are getting a 50% discount across the day, obviously higher at night when the network is more idle compared to during the day! Its a classic everyone wins product which enhances its sustainability – customers get more value, the network is better utilized, quality is maintained and MTN's revenue losses are minimized due to traffic stimulation.
The product was initially developed by MTN in South Africa by a internal engineers. The solution has been sold to Ericsson who will commercially deploy the service globally in 2009. Till then MTN have exclusivity on the product which has proven to be a major competitive differentiator for us.
A: Can you explain to our foreign readers why 'tariffs' are such a big deal in Africa?
Erik: I have made several references to the issue of the low revenue per user (referred to in our industry as ARPU – Average Revenue per User) in Africa. The socio-economic dynamics in Africa are well known – low incomes means low spend, on all products, not just mobile. People have to spread their small incomes on the essentials to remain alive – that is the basic reality for over 99% of people living in Africa. Due to the low incomes, the African mobile user spends a far greater percentage of their disposable income on mobile telecoms than in any other part of the world. We see instances where people spend up to 20% of their income on mobile airtime. To a westerner that may sound crazy, but this perhaps highlights the importance that basic connectivity plays in the life of every ordinary individual – it is not a luxury but a basic utility in my opinion. But 20% spend of a small income is still a small number! ARPUs in most African countries have dipped below $10.
Another phenomena that is not always known to foreign readers is the reality of 'daily cash flow' maintenance. Very few African Consumers have formal employment, earning monthly salaries – the vast majority exist in the informal economy, basically existing from day to day. Also remember there is next no credit available to the African consumer – in the west the consumer is able to cover his cash flow gaps using short term credit options like credit cards. This allows he or she to make bigger, bulk purchases often matching the cycle of his income stream, usually a monthly salary. The African consumer needs to make it through to the end of the day - feed his/her family, pay for transport etc… It is for this reason that we had to provide products that align itself to the African consumer's cash flow dynamic. Low value airtime denomination cards are critical to ensuring the customer can afford the service – the tariff itself is not the only aspect. Our lowest denomination airtime card is $0.30 – enough for 2 or 3 calls and an SMS. This is obviously a cost the Operator needs to bear in terms of the cost of the card and the cost of its distribution. Another pointer to the high cost of doing business in Africa! Nevertheless it is a critical component of the value proposition.
I hope this in an indirect way explains the central issue at play in the African telco market – it is not only the tariff but the affordability of the service in terms of cash outlay to access the service, hence the high levels of price sensitivity. Tariffs and affordability are the key to making the service available to the bottom echelons of the population pyramid.
A: How much has Africa (or just Uganda) changed since you've arrived?
Erik: I would need pages to give this topic justice. I want to ignore the physical changes in terms of development, infrastructure etc – that is pretty much the same in all developing, fledgling economies where we see rampant urbanization, phenomenal growth in cities and all the other growth pains associated with that – infrastructure squeeze, traffic jams, increase in crime etc… Uganda has not been spared and like in most other African countries, the government has not planned for this.
It is the social aspects of Ugandan society that has changed dramatically. Arriving here 11 years ago, the people in Uganda were an unhurried, innocent society largely satisfied with having had a decade of relative peace. In Kampala, I would describe people as being 'provincial' and business culture was permeated by stuffy, old fashioned, government style bureaucratic thinking tinged, where convenient by some vestiges of good old colonialism.
Wow, how that has changed in 10 years! Kampala has woken up and is coming to grips with its role in the region. People in the business world have woken up to the opportunities available to them. There is a sense of growing urgency in people and the amount of industrious and dynamic business forces emerging bears testimony to this. In 10 years, people have changed attitudes drastically – there is more openness (although we still have some way to go), politics are playing a smaller role and there is a concerted effort by young people to depoliticize business and society I think. This is very encouraging.
A: You're a very approachable guy. Most CEO's put up glass walls around them but you interact a lot with your customers on the web: in discussion groups and by email. What motivates that?
Erik: An open door policy costs nothing! Sharing thoughts with others also costs nothing! I know how liberating it is to myself when I have knowledge and the right facts at hand – if I can help customers and interested groups, it gives me a deep sense of satisfaction.
A: What is your advice to Ugandan and other African software developers? What areas of development is a group like MTN interested in? What should the current generations of students be focusing on? How can they help you, help them?
Erik: I cannot claim to know much about software world. It is important though that we understand what role we are going to play in the area of software. From a business perspective there is a big difference between software development and software solutions. Software development is just a sub-set thereof. I have personally seen East African companies propose software solutions to us where they are actually offering software development.
When you are supplying software to the end-user you are providing a software solution which requires many other business aspects that are critical to the end user – documentation of not only user guides but architecture, system design etc, software support, security of code etc….. Software developers in Africa need to move away from the notion of trying to provide solutions to the end user and focus on offering software development services to the bigger software solutions companies that have the capacity and depth to provide the professional support and back-up services required for commercial realisation. For corporates, the last thing they want is software that has been built and is reliant upon a few individuals who built the software sitting in some renovated compound on Bukoto street. It may be the greatest and cheapest software on earth, but that unfortunately is only one leg of providing a software solution!
And I honestly think we can play a role here because I have seen many smart software developers here who are able to compete with likes of India on price.
With regards to MTN – all our core services and key products (eg. USSD, voicemail, content portals) need to be supported and supplied by large reputable organizations for obvious reasons. The risks of going with unknown quantums, as good as they may be, is just too high. So it is in the peripheral value added space where I see the opportunities. Software applications that can be placed on the edges of our network providing innovative niched services to customers is where there are plenty of opportunities.
A: Any other closing remarks?
Erik: We have a major skills shortage, especially in management depth, in Uganda and across the continent. Even South Africa has an acute shortage in this regard. The African education system has let its people down.
This is the single biggest challenge we have in my opinion and we need to be honest about it – lets not fool ourselves and say we have all the people here that can do the job – I have heard several politicians tow this popular line. It is not true and we need to put in systems that are going to address this. Just imagine, for probably the first time in Africa's history, we have all these opportunities upon our door step, brought about by better political systems, semblances of democracy, better governance and macro-economic stability. But where are the skills, both technical and management, going to come from to leverage these opportunities?
We need major investment in training and tertiary education institutions need to be sorted out. We must not close our markets to the inflow of foreign skills – Dubai, Singapore, Hong Kong embraced open employment policies which has been the backbone to their economic success. We need to attract skills here and not take a short term view that it is taking away jobs. Injection of skills grows businesses, and in turn generates new employment. I have begun to notice many African countries, Uganda included, placing stricter rules on foreigners gaining employment. That is the last thing we need!
Mbeki may have had his faults, but his notion of an 'African Renaissance' was insightful and timely and needs to be taken seriously! Many of us tend to dismiss it too easily.