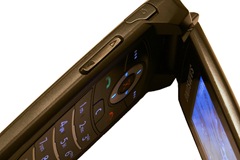 The Grid is a geographically aware social network launched in South Africa that allows you to share photos, videos, and information with friends based on where you are. Over the weekend, Vincent Maher announced last week's launch in Nigeria and a pending launch in Tanzania.
The Nigerian features will be slightly different than those in South Africa, as The Grid will no longer have access to location based features. Instead, The Grid will put a larger accent on "chat and interaction around social content."
As social networks expand in Africa, I'm seeing more and more emphasis on mobile use as opposed to web use. It makes sense, as there are more mobiles than light bulbs in Africa (or at least parts of it). Why not leapfrog computers that need to be plugged in, laptops that need to be balanced somewhere, and move directly to social networks that can be accessed anywhere by anyone with a Java capable mobile phone?
Even more interesting is the emergence of social networks that don't require Java apps and can be accessed via SMS. The Grid and its ilk offer real competition to networks like Facebook, who can only be accessed via the web or downloaded applications.