Facebook recently hit the half billion users mark (more than a quarter of all internet users) and somewhat unsurprisingly developing countries are fueling a lot of that growth as North America and Europe reach the saturation point. What does The growth at Facebook look like? O'Rielly has some great insight….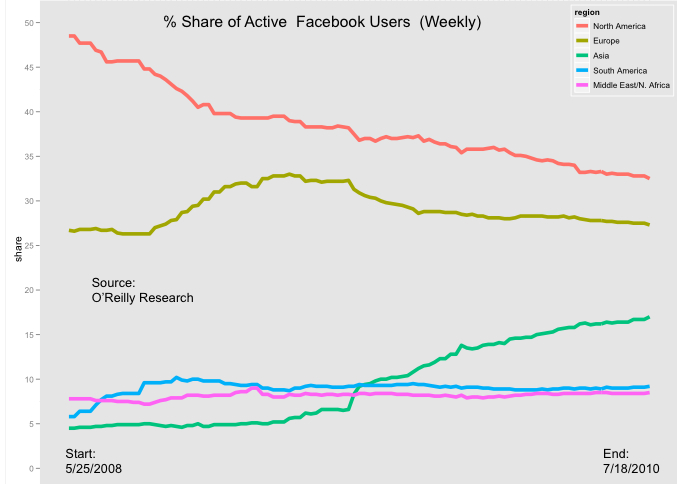 Image via O'Reilly
Facebook announced this morning that they now reach 500 million active users (just five and half years after launching). But where do these half a billion users reside? Refreshing my post from February, the share of users from Asia continues to rise and now stands at 17% of all Facebook users1.

Africa is the other fast-growth region and I'm expecting the region's share of active Facebook users to rise sharply over the next year. In terms of market potential, the number of active users in Asia is 2.3% of the population (1% in Africa) so the company still has lots of growth potential in the region:
The chart below shows active users by region.

So what are some of the countries where Facebook is growing the fastest? Angola, South Korea and Haiti.